Well fellow Desker...instead of playing with the DIY straws as I had planned last Sunday...we went to see my Brother in Law who lives 2 hours drive away up the West Coast. There we had the pleasure of getting close to some of our local wildlife. My BIL moves wildlife from farm to farm and country to country for a living. This little Gemsbok is being hand reared after he was orphaned at birth and is now 3 weeks old. Here he is sucking on my finger while waiting for his bottle to be warmed!
This is my DH keeping him busy while he waits for his bottle. Below is a photo I took off the
web
of what he will grow into! In the top photo you can see his magnificent horns have already started to grow!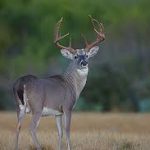 So this my dear friends is why I have nothing to show you on my desk! Perhaps I will have a go at making something this Sunday.