Hello fellow Desker from Julia's place. Welcome to my Desk over in sunny Cape Town, South Africa!
I have been on leave for a while, (nearly a month!) but have only managed to spend 2 days so far at my desk creating! I decided to work my way through a box of leftovers from Conventions that I have attended over the years. I say years...meaning at least 10 years! I have always finished the convention projects, but then I would put all the off cuts and left over stickers in a box. The papers were too pretty to throw away or give away, but I never got round to doing anything with them.
I challenged myself to using up all the bits on either cards or making scrapbook layouts if there was enough large pieces left. The top photo shows all the various piles I had to work through! (I have done 4 of them so far!)
My process works as follows:
First I pick a pile of papers from one kit.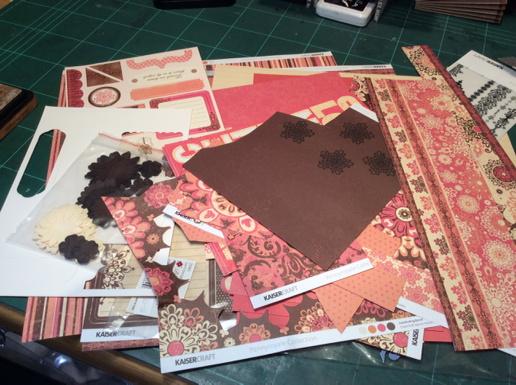 If I am doing cards then I jigsaw the bits of paper together to make a card base and I see how many card bases I can get out of the pile of left overs. This does not take me long at all. All that is left of the pile above is the few pieces on the left of the photo below!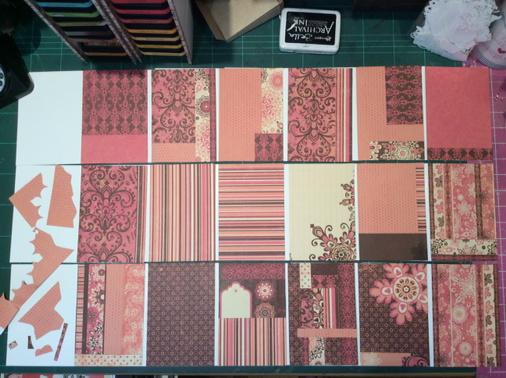 Then I set about using the matching stickers or embellishments to decorate the cards. If there are none, then I die cut some paper using pretty dies. The decorating takes me hours! It looks so simple...yet...
From this lot I have 3 sets of cards to give as gifts for friends birthdays. I make a nice little folder to hold both the cards and envelopes for storage. These are always so appreciated by the receiver!